With another school year in the books (here in North America, anyway), we thought it would be fun to celebrate with a limited run of official Knoword merch.
We've got t-shirts and stickers available for purchase at our online shop. They feature a fun new design with a book mascot and the tagline, "Vocabulary Made Fun".
Speaking of book mascot, ours doesn't have a name yet. Should it have a name? What should the name be? Let us know what you think.
The stickers come in a glittery finish with black design, and it looks so cool. The little glitters shimmer and change color depending on the angle you look at it. There's also one with a matte white finish and a purple design, for a more subtle look.
And the shirts! Oh, the shirts. These are high quality cotton tees, screen printed to perfection. They come in white on black, or purple on white. They have a small "Vocabulary Made Fun" on the front chest area, and a large arch-shaped design that covers the back. And they look very cool. 😎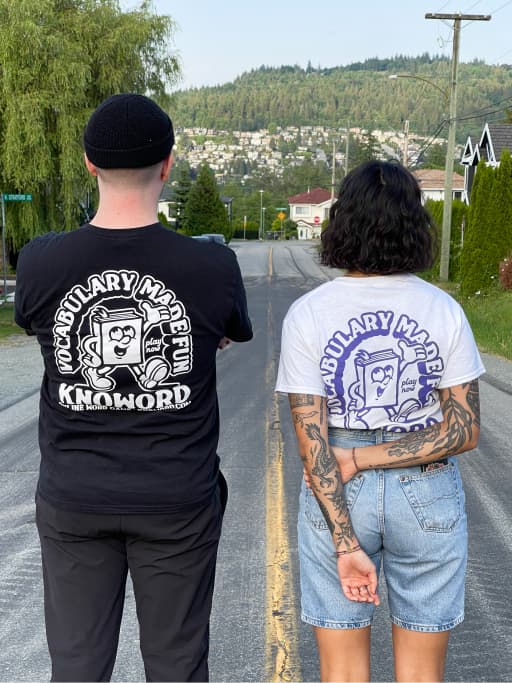 Pretty cool, right? If you're liking these designs, you can shop all of our official merch by clicking the button below. Either way, I hope you have a nice, relaxing summer!
Shop all merch
—Trevor from Knoword